Frequently Asked Questions and Answers!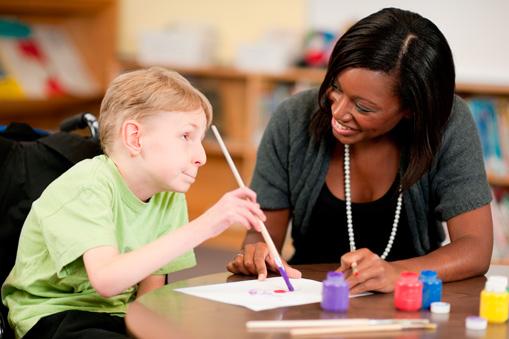 Questions
Do job applicants pay a fee to submit an application with RewardingWork.org?
No, job applicants never pay a fee to complete an application with RewardingWork.org. Rewarding Work is a FREE service for caregivers to use to find full-time and part-time jobs within our participating states. Once you submit your application, your information will be listed on the database of workers and you may apply for jobs on our Job Board.
Can anyone see my information?
Only employers who are registered and have active subscriptions with RewardingWork.org may view your application. Employers will contact you using the contact information you provide, and will let you know that they are responding to your application on RewardingWork.org.
How do I apply to a position listed on Rewarding Work's Job Board?
We encourage you to visit the Job Board on a regular basis, as new positions are posted almost daily! To apply, you must be logged into your applicant account. Then, click on the position that interests you to read the complete job description. Click Apply to this Job and complete a short online form. If the hiring employer thinks you may be a good candidate for the posted job opening, he or she will contact you directly. (Note: Before applying for a position listed on the Job Board, please make sure that you meet the qualifications of the position and that you live within a reasonable commute.)
How do I update my application?
Log into your account dashboard by entering your username and password. If you wish to update your application and move it to the top of the list of applicants without making any changes to your information, click Renew Application. If you wish to review your application and make changes, click on My Application.
Why was my application suspended?
Applications are automatically suspended if not updated within a 3-month period. To reactivate your application, log into your account dashboard and click Activate Account.
I am not available for new jobs right now. What do I do?
Log into your account dashboard and click Suspend Account. When you are ready to work again log in and click Activate Account.
How do I change the email address on my account?
Log into your account dashboard by entering your username and password. Click "My Account" and enter your new email address. Don't forget to change the email address on your application, as well! Click "My Application," make and save your changes.
I accidentally created a second account, can I merge them?
No, you are not able to merge accounts. Please email us and tell us which account you want to keep and which one to delete.
How do I get paid?
The person (or sometimes agency) who hires you is your employer, and should explain how you will get paid as part of the interview process.
Will I need a Criminal Background Check before I am hired?
Many (if not most) employers will conduct a Criminal Background Check on a job applicant. This is standard procedure, and does not mean that the employer thinks you are untrustworthy. Criminal Background Checks vary by state, but your consent is required to begin this routine process.
Is my home address published on your database?
No. The name of your city/town appears on our database but your street address is never published.
Why do I see the mobile version of Rewarding Work on my desktop?
Rewarding Work's website is responsive and may adjust to the mobile format if your desktop is set to a high zoom format. To return to the desktop layout, reduce your zoom level.
What should I do if I cannot make a scheduled interview?
If you cannot make an interview for any reason, you must contact the employer in advance since they have set aside the time to meet with you. Let the employer know whether you need to reschedule or cancel. Ask to reschedule if you are still interested in the job. If you are no longer interested in the job, be honest and let the employer know that is the reason you are canceling the interview. We do follow up on employer complaints and have removed applicant profiles for this reason. Thank you for remembering to be courteous at all times.
Who do I contact if I have a complaint?
How can I let potential employers know that I have received the COVID-19 vaccine?
We do not ask job seekers if they have received the COVID-19 vaccination, but please feel free to enter that information in your Applicant Profile.
Still have questions?
If you don't see your question/answer here, email: support@rewardingwork.org
Looking for a Caregiver Job?
Some People are Lucky Enough to Love their Work. Why Not You? Open a free account and apply today.