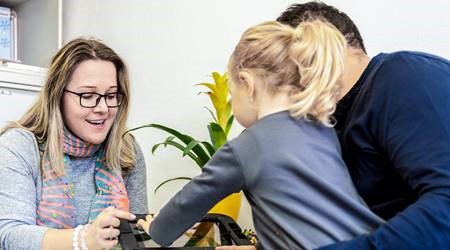 Job interviews are a key part of being hired! And although an upcoming interview may create feelings of anxiety, a little practice and preparation will help you discover that a job interview can be enjoyable! Here are a few things you can do to make your next interview a good experience, which may lead to the job offer you have been looking for.
Review the job description and prepare your questions in advance.
Bring a photo ID to the interview and a typed set of names of people who can, and will, speak about your work skills and habits (references). Include titles, companies, addresses, and telephone numbers. Be sure to get permission from these people in advance to use their names.
The hiring employer will likely ask you to complete a criminal background check - a standard screening tool that most individual employers, agencies and corporations use as part of the hiring process.
Be prepared to say why you want the job.
Ask the interviewer to describe how someone succeeds in the job you're discussing.
Be honest. If you haven't had a particular experience, just say so. Most employers are willing to train employees who want to learn.
Dress neatly. The way you present yourself shows others that you care about yourself.
Be rested and alert. This lets you be who you are.
If you find you'll be late for the interview, or you can't make it, call as soon as you learn about the change. Remember, everybody's time is valuable!